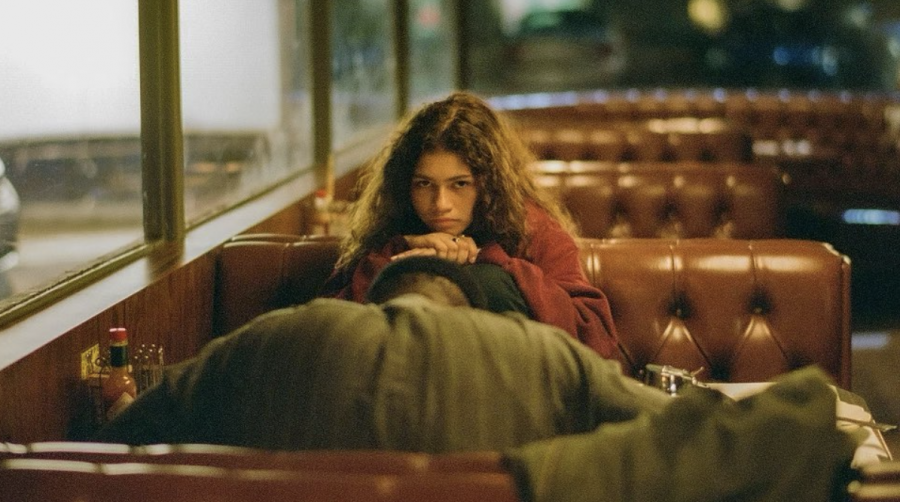 Instagram (@euphoria)
You may remember my last article in which I sort of bashed American films. And I still stand by what I said, but I feel moved to acknowledge that the new special episode of the HBO show "Euphoria" – titled "Trouble Don't Last Always" – which aired on Dec. 4, is an exception and stands in league with some of my beloved foreign films (*cough cough* Amour). 
The series follows Rue, a teen who struggles with a drug addiction, and her peers as they navigate some of the darker, more complex aspects of adolescence and life. Generally, I enjoy the show and appreciate its efforts to raise awareness and dispel stigmas of all sorts. Though I will say the show isn't entirely realistic and I fear the writers attempt to cover too many topics without going into enough depth. 
The "Trouble" episode and a second part set to air on Jan. 24 serve as a bridge from the last season to the next. 
I went into the special episode knowing it was different from the first season, but not completely knowing what to expect. It was among the better things I've seen in a while. I even shed a few tears.
For nearly an hour, we watch Rue and her sponsor, Ali, talk in a diner about addiction and life. The simplicity and rawness of it was perfection, enhanced by the stunning performances of Zendaya as Rue and Colman Domingo as Ali. The content of their discussion was often deep and challenging, and that's what made it great. 
I feel like so few people are willing to talk about the things that matter because it makes them too uncomfortable. So watching this episode was refreshing and, in a sense, jarring.
One thing that annoys me about my generation is this tendency to blow off issues, especially the ones that seem most relevant to us. Such issues as mental health and addiction are among them. Any time it's brought up, I feel like most (not all) people my age roll their eyes as if they're too cool to talk about it. 
Part of that response I can understand as adults often fall short of discussing such topics in a real and relatable way. But that's no excuse to minimize the severity of these issues which plague many of our peers and loved ones. 
The pandemic has imposed additional pressure on the mental health of everyone, but most notably our age group *cue eye roll.* In June, a Centers for Disease Control and Prevention survey said that 25.5% of those aged 18-24 seriously considered committing suicide in the past 30 days and 24.7% started to or increased substance abuse. 
This is concerning and breaks my heart. And yet, I haven't noticed anyone talking about it. 
The burden of discussing such issues doesn't just fall on our age group, but the problem is that our age group seems to be the least willing to talk about it when it's affecting us the most.
Another CDC report stated that the suicide rate for those aged 15-19 increased 76% from 2007 to 2017. Being young adults and displaying an increased rate of mental illnesses/disorders then makes us more prone to substance abuse as well, according to American Addiction Centers.
These issues are real and we shouldn't be ashamed to talk about them. Sure, "Euphoria" is just a show and a lot of people watch it and that's great. But I think this recent episode challenges us not just to write it off as fiction. We ought to take a moment to think about how we're living and the things we deem important, or maybe more crucially, what we neglect to allot importance to. 
With that, I recommend everyone watch this new episode of "Euphoria" even if you haven't seen the rest of the show because the content of it is just that important. 
I'm not saying this show will fix anything, but I believe  it gives a good starting point to think about these difficult topics like mental health and addiction. And hopefully, we'll all get to a point where we're comfortable and ready to talk about them  and support one another.