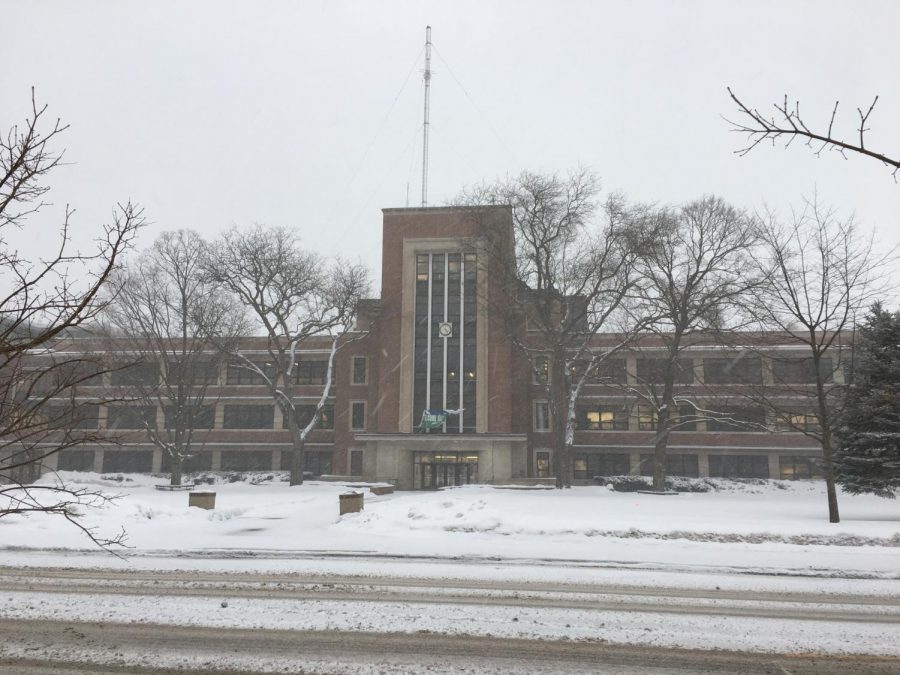 NT News Archive
We can all remember those days when we read the weather forecast, saw a snow storm coming, and hoped for school to be off the next day. Over the last two years–even before the onset of remote learning and Zoom– snow days have been on the way out.
And their demise became more evident on Tuesday when Superintendent Paul Sally declared it an all-remote learning day because of hazardous weather conditions. In an email to families on Monday night, he wrote, "Due to anticipated hazardous driving conditions and inclement weather, we are cancelling in-person instruction tomorrow, Tuesday, February 16. Tuesday will be an all-remote school day following the Blue Day schedule."
Whether remote and asynchronous learning will replace snow days in a non-hybrid future, however, remains uncertain.
Winnetka Principal Denise Dubravec said that the district has not yet made a decision to completely move away from snow days. But Dubravec said that asynchronous and remote learning enable learning to continue during days that are cancelled because of weather, and this prevents the school from adding days to the end of the school year.
"We have to make up the snow days based on the number of instructional days that are required by the state. This can be difficult for staff and students who have made plans for the summer and things that they have scheduled towards the end of the school year. If we use too many emergency days, it can affect the beginning of summer school and athletics," she said.
Junior Scott Hopkins acknowledged that doing remote or asynchronous learning during snow days helps with not extending the school year, but said that he will miss snow days if they disappear.
" I feel kind of sad because who doesn't like snow days? Everyone hoped for them, but now we have the technology to have remote learning days," he said.
Junior Emily Vieteri thinks that snow days should still not be school days for students because they serve as mental health days.
"Personally, I loved snow days because it helped me catch my breath and just take a break from school. Now that snow days are asynchronous, I am not able to take that day to relax. I believe that just because we are doing asynchronous work or on Zoom doesn't mean that we don't need a break," Vieteri said.
Chinese teacher Sarah Chao said that continuing remote learning on snow days would enable her to keep the learning going.
"Asynchronous learning gives me the flexibility to continue the teaching with Canvas, learning apps, and choice boards. I wonder how many students actually went out to enjoy the snow and for how long?" she said.
There have been lots of changes made as the school has been adapting to the pandemic. As a result, there is a lot of uncertainty whether the tradition of snow days would continue. However, Hopkins said that he expects the tradition of snow days to disappear.
"In early December I knew right away that snow days wouldn't exist. If we can remotely do our classes, then why would we need a snow day? Everyone is so used to remote learning that we can do it at any time," he said.
In contrast, Chao said that she didn't expect snow days to become learning days because "this school year has been full of changes".
Dubravec shared that she used to look forward to snow days as a student, but acknowledges that the school should make the best decision with the information at hand.
"When I was a kid, when bad weather was coming, I was wondering when school was going to be closed myself. Snow days are a tradition across the country and one that has been handed down for generations. But I also know that it's possible for us to connect school to home and vice versa. What we learned about COVID is how we can be adaptable and flexible in these circumstances," she said.