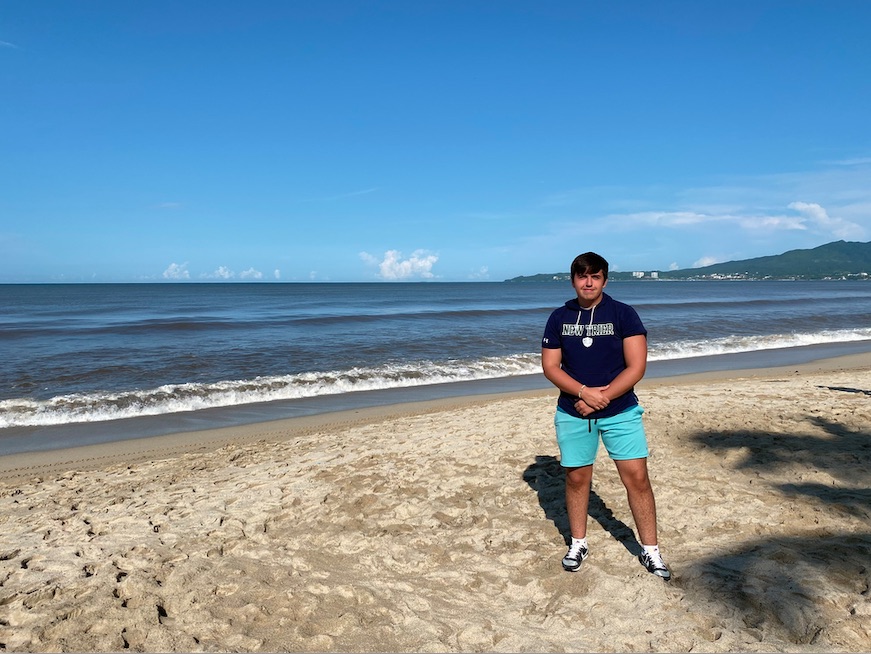 New Trier is celebrating National Hispanic Heritage Month by recognizing the contributions and influence of Hispanic Americans to the culture, achievements, and history of the United States. In this series, The NT News shines a spotlight on hispanic students who enrich the culture of the school.
Senior Cris Cruz, a first generation immigrant, has always felt included and embraced by New Trier's environment while believing in the importance of staying connected to his Mexican and Romanian heritage. 
"I feel pretty inclusive, I have good friends that make me feel a lot less alone at this school, and when I mean by alone I mainly mean having that cultural difference," said Cruz. 
Cruz's mother was born and raised in Romania, and his father was born and raised in Mexico, making Cruz a first generation American.  
"It was rough for them coming to America for the first time because of the huge cultural change and dialect shift. They were forced to learn a whole new language and adjust to a completely different way of life, and when they first arrived in America, they were around my age, so I couldn't imagine how isolated they must've felt being the only minorities who didn't speak English well at school and even at their jobs," said Cruz. 
Cruz feels proud of his parents for their journey. To celebrate his parents, he is excited to celebrate his culture throughout this year's Hispanic Heritage month. 
According to the National Council of Hispanic Employment Program Managers, the 2021 theme of Hispanic Heritage month is, "Hispanics: be proud of your past, embrace the future."
Cruz participates in many Mexican traditions to stay connected with his culture. 
"I have attended Quinceañeras and Asadas, which are Mexican style barbecues. I have celebrated a couple of Dia De Los Muertos, and Mexican Independence Day. And of course birthdays with Mariachi bands," said Cruz. 
New Trier offers many affinity groups and clubs, like Spanish Club, for students who are interested in learning about Spanish-speaking countries' cultures. 
According to the New Trier club flipbook, Spanish Club is open to students of all four grades providing an opportunity to students of different grades and backgrounds to meet, socialize and develop friendships. Cruz believes that clubs like this promote inclusivity and recognition of minority groups. 
"There are those occasional isolating moments, mostly with being able to relate to things. I have friends that are minorities that I can relate to and talk about our cultures comfortably, but usually in classroom environments are where I feel the most isolated, mainly because whenever I do talk about my culture or my lifestyle, almost nobody really understands what I'm talking about," said Cruz. 
Cruz has learned how to overcome that cultural barrier, while staying true to his roots by proudly expressing and sharing his culture with other people.
"To honor Hispanic Heritage month, I want to learn the long and difficult journey to how the past generations of Latinos and Latinas paved the path for our generation to be proud of who we are and live safely here in America," said Cruz.