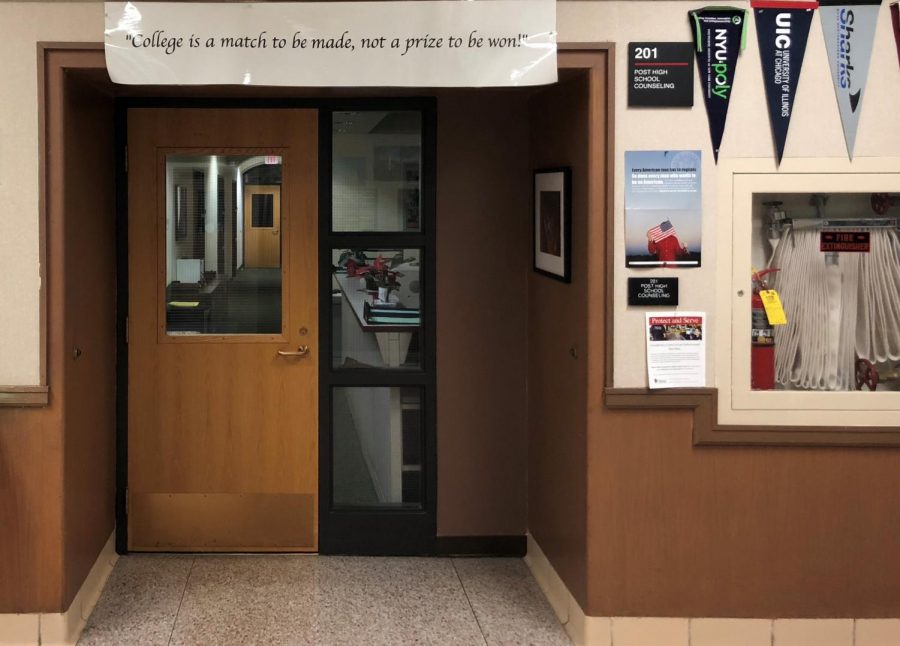 While "college is a match to be made, not a prize to be won," this doesn't mean that students and parents alike won't do everything in their power to take their best shot at getting into the school of their dreams.
One of the most important aspects of the college process is the application, prompting some families to hire private independent college counselors.
"Depending on the price they charge, a private counselor may be worth it. However, my college counselor at New Trier was helpful for reading over all of my essays and helping me come up with a list of colleges to apply to," said senior John Crawford.
From west coast college counseling company College Wise to east coast Marks Education, counseling sessions average $312.50/hour with packaged deals from $4,500-8,000 at College Wise to up to $20,000 at Marks Education respectively.
New Trier college counselor Deborah Donley said, "In a place like New Trier, it doesn't make sense. All we do is college and over half of us have been in admissions. The experience and longevity of the people in this office makes it a waste of money."
The expectations and pressures of the North Shore can push families towards private counselors. With acceptance rates steadily dropping, families are trying to gain the upper hand.
"As parents raising our kids on the North Shore, we see the pressure our own children feel to be successful," said parent and private counselor Stacey Riley Baker.
However, hiring a private counselor doesn't guarantee you a spot at any college.
James H. Rogers, director of admission at Brown University in Providence told The Chicago Tribute, "Seeing a private counselor isn't going to give anyone a strategic edge in our selection process. What these parents are seeking is an insurance policy."
This has led to families contacting counselors earlier than they used to.
"When I first began doing this work 20 years ago, families didn't initiate meetings with me until the spring of the junior year and they'd often want to apply to colleges that were going to be out of range," said Baker.
Now, students are contacting private counselors like Baker as early as seventh grade.
"An initial introductory conversation with the student generally takes place in February of the eighth grade year," said Baker, "I spend time talking about my philosophy on the college process and the kind of work we'd do together over the four years of high school."
Independent counselors aren't always beneficial for the students.
"My concern is that some people with a college counselor rely so much on the independent that we don't develop a good enough relationship for me to call schools on their behalf. I can't do those extra things because I don't know the student as well," said Donley.
But there are benefits to starting the conversation early.
"I can definitely say though that the students who begin this process early and who do the self-assessment asked of them ultimately choose better fit colleges and are happy once they're there," said Baker. "The transfer rate is lower and they report being much more satisfied with their choices."
Even with an independent counselor, students still have the ability to engage with counselors provided by the school.
Senior Phoebe Rudnick said, "I used an outside college counselor over the summer to help me write my essays. But I loved my school college counselor so much and definitely felt like I had time to meet with her."
"We proceed [with students using an independent] like we would normally because we don't know to what extent the student is using the independent. If the counselors are helpful and good and being positive and doing good things, it doesn't really matter to us," said Donley
For students considering private counseling, there is a fair amount of research required.
"Look at the research on the Higher Educational Consultant Association website. Do your homework and find someone who is a professional and know what you want to get out of it," said Donley.
Regardless of whether they're private or school counselors, junior Sophie Beitel said, "Students have a lot of fears about college, so it's nice to have someone who can answer all your questions and help to guide you through the process."