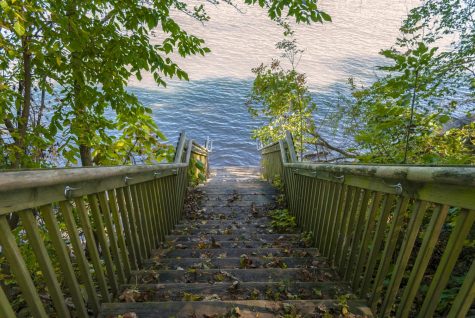 Grant Feldman, Features Editor
October 18, 2019
Just six years after reaching its lowest point ever recorded, Lake Michigan has risen to its highest water levels since 1986, and local residents are feeling the effects. Lake...
Alex Rubinstein, News Editor
October 18, 2019
Every year, the money raised from homecoming ticket sales is given to Tri-ship for the boys scholarship fund. However, Girls Club does not receive money from any school dances,...
October 18, 2019
Speaker of the House Nancy Pelosi announced a formal impeachment inquiry of President Donald Trump on Sept. 24, an action that students have been following...
September 20, 2019
As climate change has become a large focus in society, recycling has become more popular. At New Trier however, student participation in the recycling...
September 19, 2019
Recent exposé pieces published by the Wall Street Journal and Propublica Illinois exposed an alarming trend in the pool of chicagoland financial aid applicants.There...