Alex Rubinstein, News Editor
September 20, 2019
As climate change has become a large focus in society, recycling has become more popular. At New Trier however, student participation in the recycling program is still lacking. Part...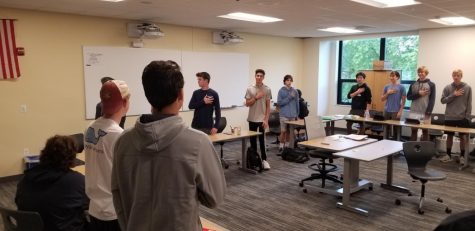 Nadia Jaikaran, Features Editor
September 13, 2019
Standing for the Pledge of Allegiance in the United States is often seen as imperative to patriotism. However, in recent years, there has been public controversy surrounding...
September 13, 2019
With the start of a new school year both campuses welcomed students back with open arms and brand new security measures. Over the summer the Northfield...
September 13, 2019
2019 marks the 100th year of the New Trier News. The past century has seen tremendous change both in the world and at New Trier. Since 1919, the advisery...
September 13, 2019
The recent disappearance of the favorite site, Rate My Teacher, has left some students and staff wanting answers. For years, the anonymous review page...