New Trier: the epilogue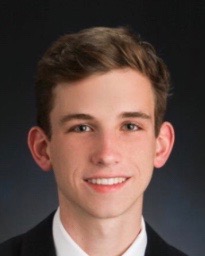 When I walked out of school with my younger brother on the afternoon of March 12, I had a sneaking suspicion that it would be my final time exiting the campus as a student. While I was holding out hope that we would be able to return to school in early May, the rapid escalation of the COVID-19 pandemic in the prior days gave me the sense that those dreams wouldn't become a reality.
However, instead of being saddened by the thought of having just completed my last day of high school, I could only feel grateful for the three-and-a-half years that I had gotten to spend here.
My experiences at New Trier have been the greatest tests of character that I have ever faced, but there is no doubt in my mind that I am a better person for having gone through them. As I left the building for the final time on that March afternoon, I knew that I was significantly more intelligent, confident, and resilient than the 14-year-old kid who waltzed onto the Northfield Campus back in August of 2016.
The Matt Murray going to Indiana University next year would not have come to be without my experiences at New Trier, and I had the privilege of sharing those experiences with some of the most talented people on the planet.
The tremendous work ethic that my classmates and teachers exhibited on a daily basis always inspired me to strive for my personal best, and getting to say that I got to share a high school experience with such a brilliant and driven group of people is something that I will cherish for the rest of my life.
I definitely wish that my high school journey could've ended on a more festive and joyous note, but that will never diminish what New Trier has meant to me.
I will forever hold a special place in my heart for New Trier High School, and I will forever be proud to call myself a Trevian.