NEW TRIER EXAMINER: A D V I S E R I E S
Hang on for a minute...we're trying to find some more stories you might like.
The New Trier Examiner is a specialty magazine that explores a noteworthy topic. This issue of the  Examiner is focussed on New Trier's beloved advisery system, explored from all angles. We take a look at how the advisery system started, New Trier teachers who attended the school and who are now advisers themselves, and yes, even why we spell it with an "e" even though it's not fully correct. We also compare boys' and girls' adviseries, and  we get the facts straight about what goes on in each gender's advisery.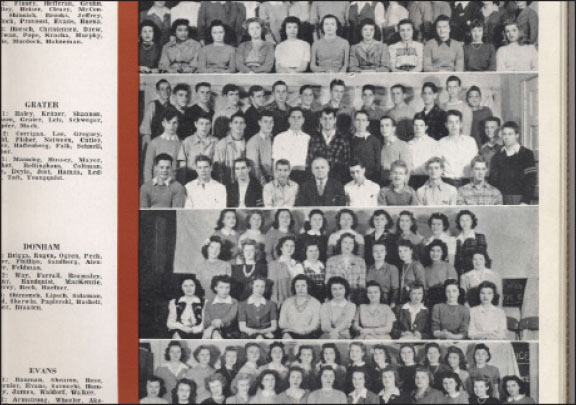 New Trier junior adviseries circa 1943
New Trier junior adviseries circa 2013