Transition Program spreads cheer 
Students decorate doors and deliver holiday treats while gaining work skills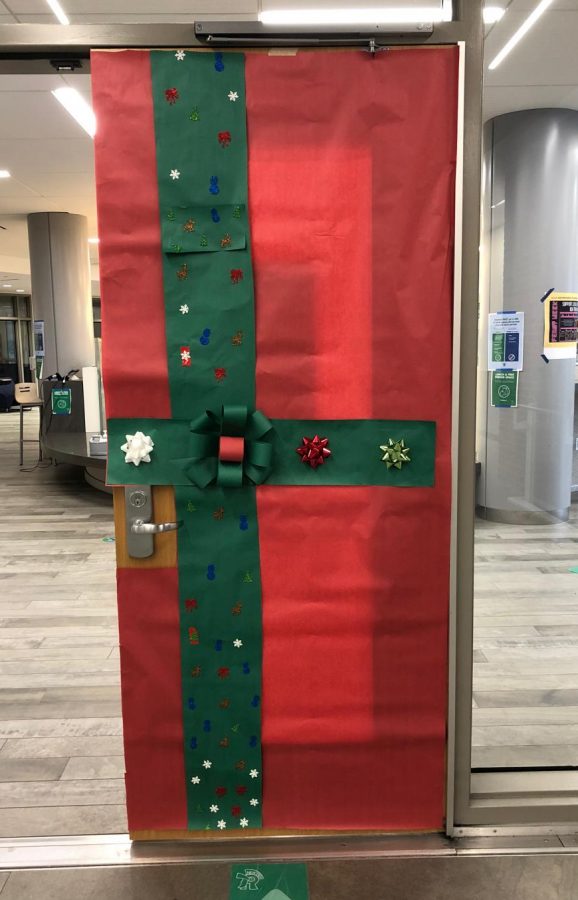 Leaders of the Transition Program, which helps students with disabilities learn life skills, had to find new ways to be creative this past holiday season.
The goal of the program is to help students become self-reliant by the time they leave the program. While, these students would be working jobs in the community in more typical times, this year they are in school with about 50% of students attending. With COVID-19, most students participating in the transition program have not been able to do their jobs in the community for safety reasons. As a result, the program has had to brainstorm jobs for students to do in school.
"We have had to be very creative… it's been good, we are keeping very busy," said Colleen Koulentes, one of the leaders of the Transition Program.
For the holiday season, the transition program invited teachers to ask for students to decorate their door, or to deliver snowman soup (a hot cocoa packet with a pack of M & M's) or a holiday countdown chain. 
"I'm most excited to see the place cheered up a bit," said librarian Marc Garneau, one of the teachers who requested decorations on his classroom door. "Decorations will help distract from everything."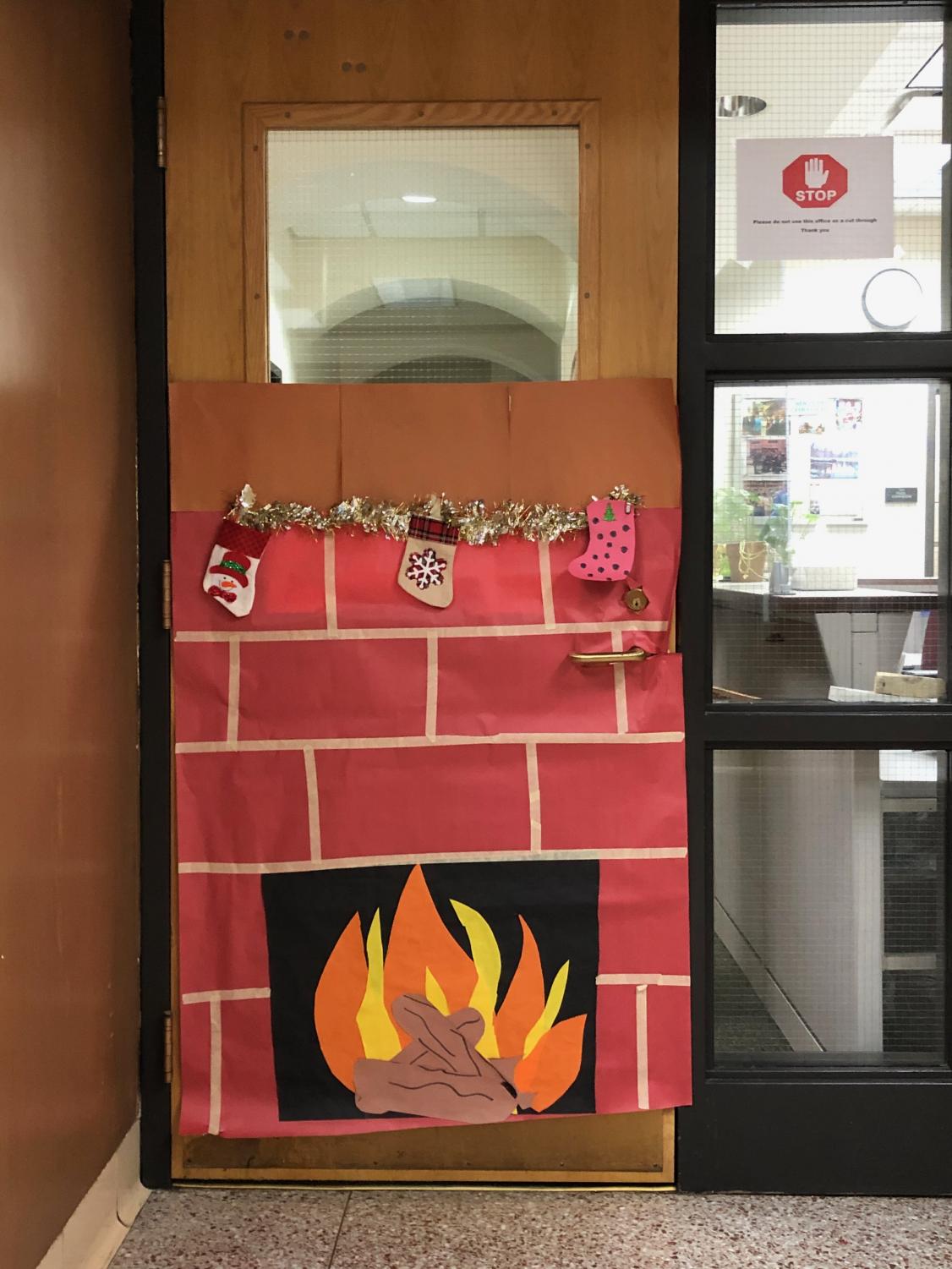 Not only did these options provide holiday spirit and bring joy to people, it was a fun and festive way to give the students in the Transition Program a task while they were in the building. 
"As a former teacher in the special education department, I understand how important it is for our students to have hands-on experiences that build skills," said Senior Advisor Chair Susan Paunan. "It was also a great way to make a connection with others. I was able to talk with the student who decorated my door, and also send some cheer to a few staff members." 
The program took orders through early December. Students in the program made flyers and placed them in teachers' mailboxes. They worked on completing all the jobs before break, so students in school were able to see their work.
"When I was at school, I was walking with my classmates to my next class," said junior Natalie Freres.  "I looked up and on the next few doors in front of me, the doors were decorated so nicely. There were gifts on some, trees on some, and I even think I saw a menorah. They were so festive and cute. They really were a small piece of my day that brought me joy. Even got me more excited for the break and the holidays."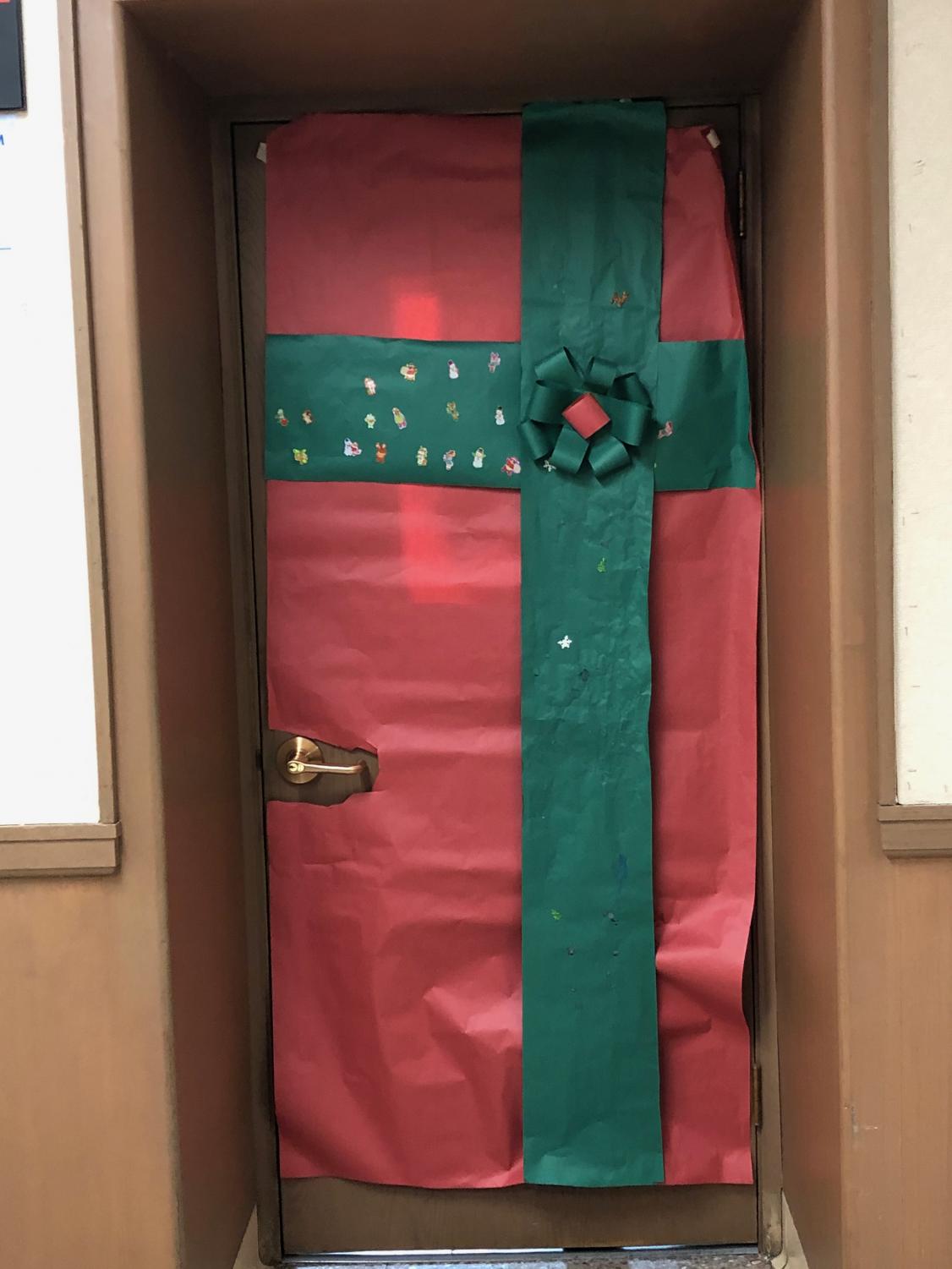 The Transition program plans on doing more projects around the school. The students have been counting the thousands of saliva screening kits coming in every week. They will decorate for Valentine's Day as well as help distribute health kits to classrooms from health services.