Isolation in the hybrid classroom
A series of photos depict the life of teachers and students in this new setting
Learning has changed not only physically, but also psychologically. Teachers are challenged to adapt to daily problems, including discourteous technology, classes of black screens, and being an engaged teacher to both in-person and remote students. To record this hopefully once in a lifetime experience, I visited classrooms to document the hybrid classroom in action.
In an effort to bridge the classroom and home, desks are covered in electronics – from laptops and wires to speakers and microphones – sometimes taking up more room than the people themselves.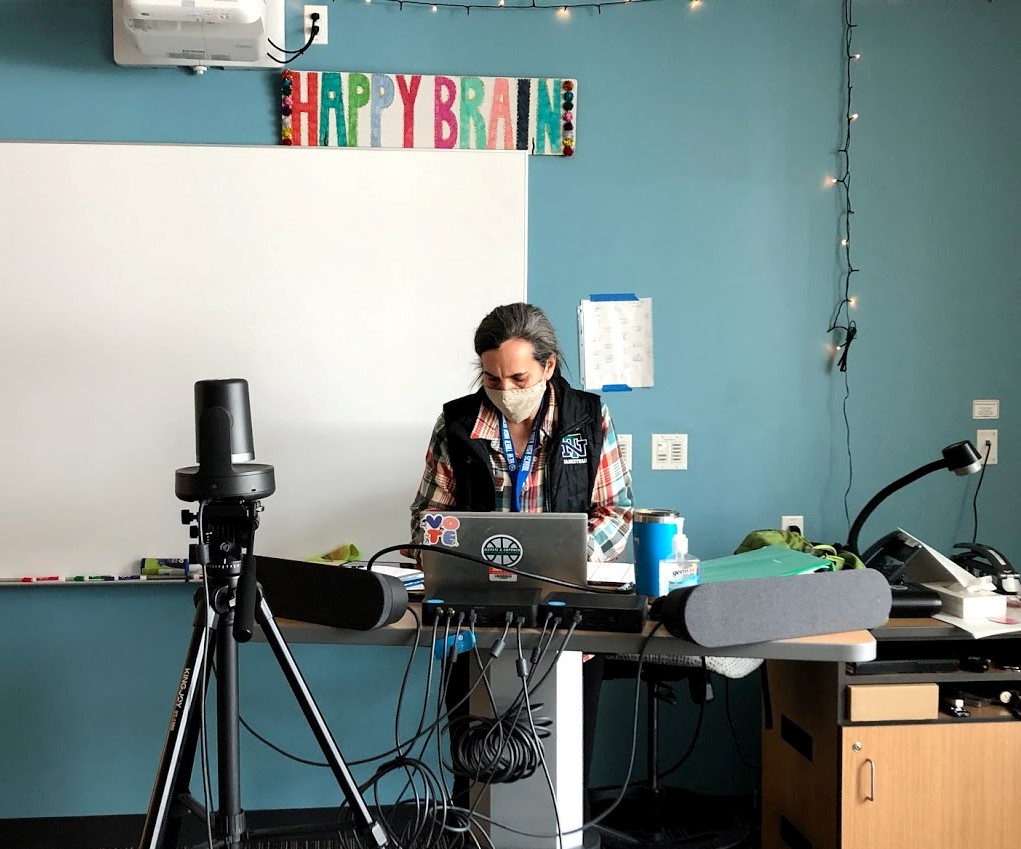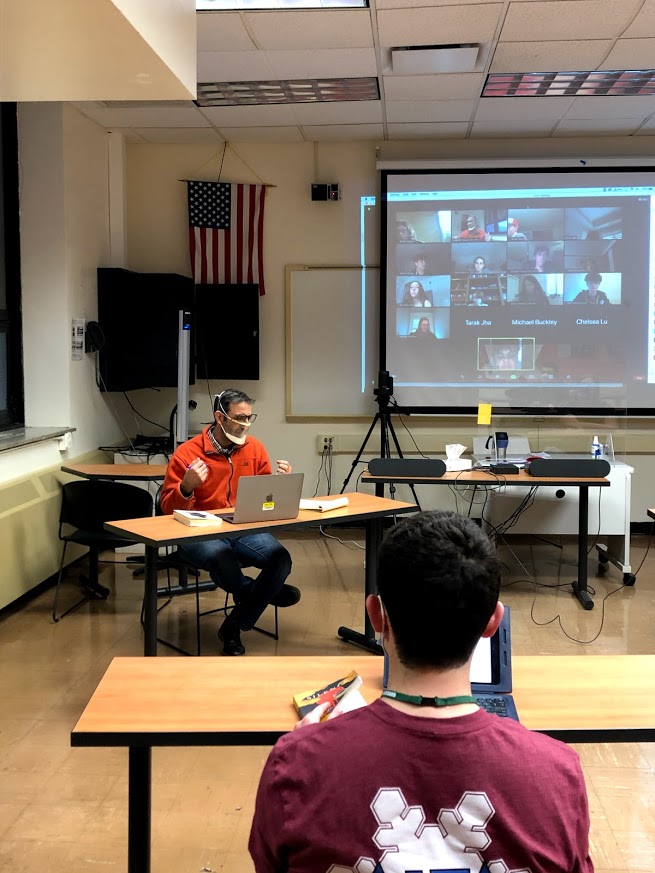 On top of social distancing, plexiglass divides teachers from students, and students from students. Conversations happen mainly from across the classroom, keeping students strangers from their teachers, and interrupting relationships between peers.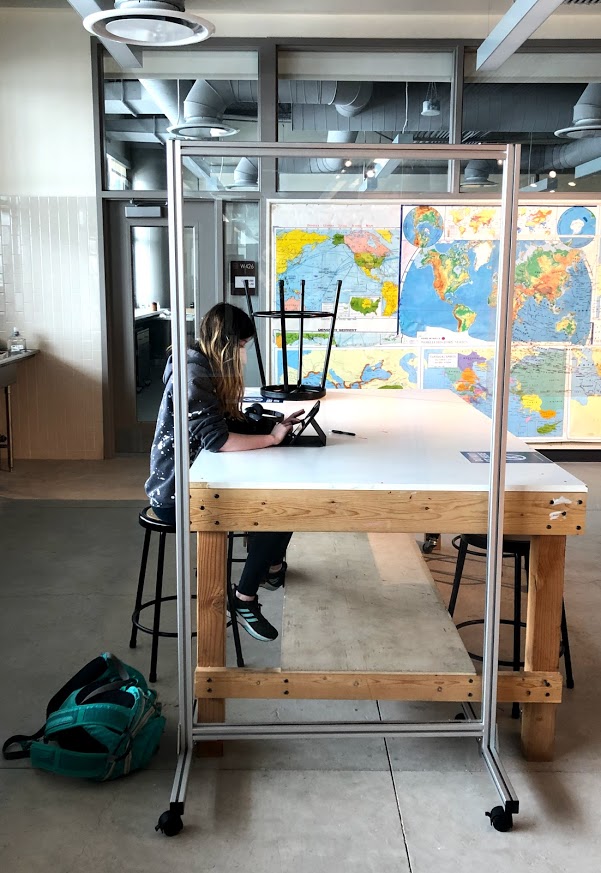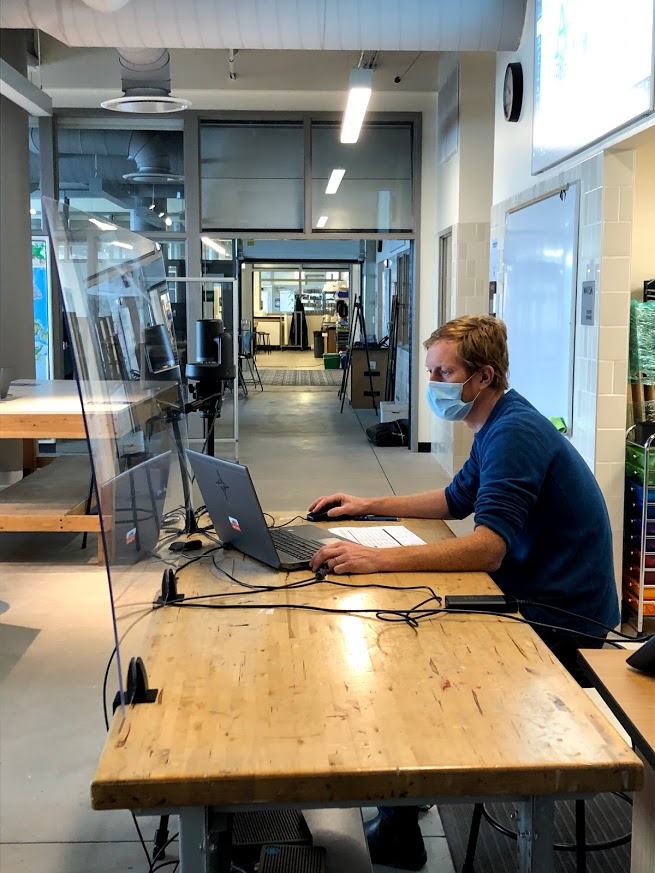 Gym teachers specifically have to learn to split their attention between students doing physical activity in person, while also including students at home.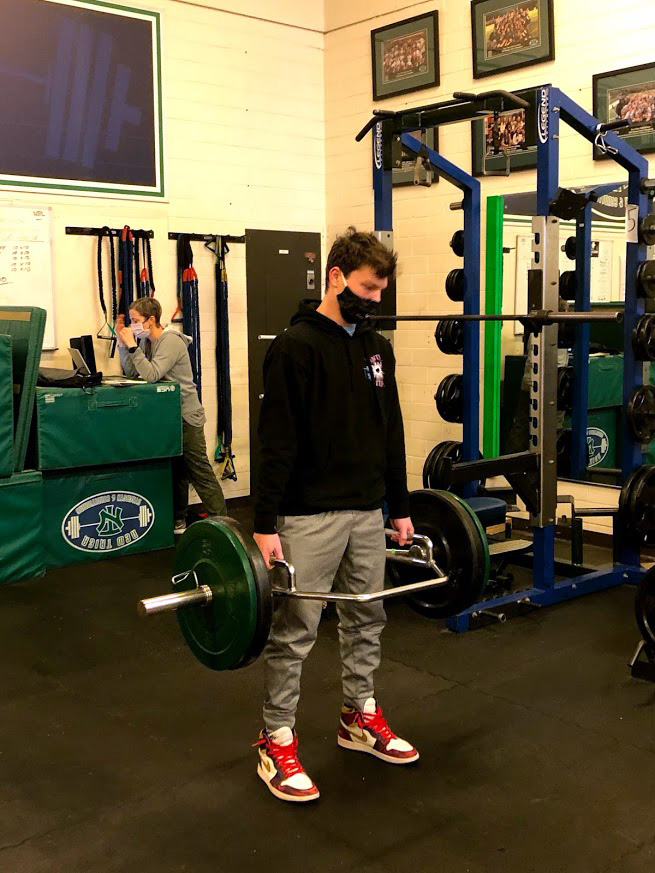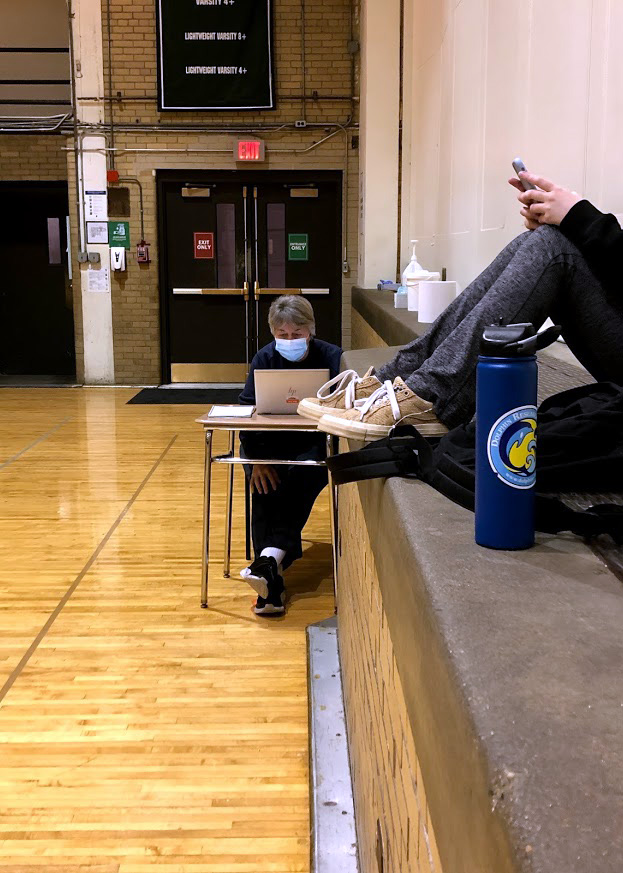 Many teachers project their zoom screens to simulate a fuller classroom in near empty rooms. This is meant to include more people in discussion, but often leads to a dominant silence and averted eyes.