Students outraged by earlier registration date for AP test
Change in deadline could boost revenue at student expense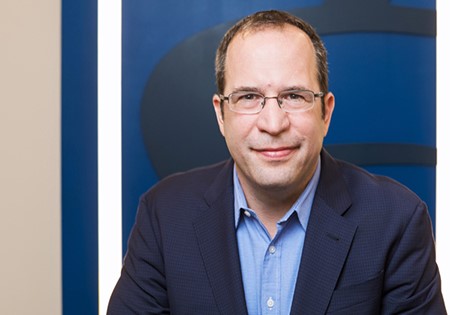 Garnering mixed reactions from staff and students, the College Board has moved the Advanced Placement test registration deadline up months earlier and has added new fees to testing.
Previously, students had until March to sign up for the AP test. Now, registration must be completed by Nov. 15 to avoid incurring a $40 late fee. If the student does not take the test after signing up, an additional $40 will be charged. 
These changes were announced by the College Board in February after being piloted by a group of 400,000 students from the 2017-2018 school year. They went into effect nationally in August to, as put by the College Board, ensure that AP students "stay engaged in class and tackle challenging topics head-on."
But Chimille Dillard, Director of Curriculum and Instruction at New Trier, questioned the relevancy the College Board's rationale has to New Trier.
"Having students register by Nov. 15 isn't going to motivate them anymore to prepare because New Trier has students that work hard and prepare regardless."
For Dillard, the College Board's changes were not made solely with the best interests of the students at heart.
"The College Board is still a business, and the tests have to be paid for. [Early registration] secures a lot of people by Nov. 15—to me, it's just a business decision."
Senior Beth Fisher echoed Dillard's sentiment, and said she believes that the deadline was really changed so the College Board could profit monetarily. 
Since 2018, a petition for the reversal of the exam costs and deadlines has gathered more than 120,000 virtual signatures. New Richmond High school counselor Jennifer Wander, the creator of the petition, cited financial reasons for her position. "Let's face it—the College Board says they're a nonprofit, but they are all about money. They are going to make at least $40 million more every year with this new policy." 
Katie Baakkonen, a junior, voiced another concern against the AP test revisions: the difficulty to predict how one will perform on the test. 
"I think it's bad," said Baakkonen. "People shouldn't have to pay so far in advance for the AP test when they don't know how they're going to do in the class."
As a sophomore, Baakkonen took the Human Geography AP test while being enrolled in World Geography, a non-AP class. 
"I registered for the test in February," said Baakkonen. "If the deadline had been earlier, I would have talked to my parents about the possibility of registering but not taking the test if it looked like I wouldn't be prepared in May."
According to junior Rory McKeough, the new deadline puts added pressure on parents. 
"They have to be on top of signing their kid up since the date is so much earlier than it used to be, and that can be stressful",  explained McKeough. 
Peg Stevens, Testing Coordinator at New Trier's Winnetka campus, said that, besides the date and fees, the actual registration process was revised. In previous years, students only had to register and pay for the AP test through RevTrak. Now, however, the College Board asks that students join their online system, as well.
"I was not that enthusiastic about it in the beginning," said Stevens. "I think it's going well now, though. Students and teachers were having a bit of a disconnect about registering on RevTrak and registering for the class on the College Board, but that's been resolved."
In defense of the new registration program, the College Board reported that administrators saw an increase of scores of three or higher across multiple groups in its 2017-2018 fall registration pilot program compared to 2016-2017 scores. AP tests are graded on a one to five score, with five being the highest.
In addition to the new cutoff and costs, the College Board now offers students resources that will help them to prepare for the AP test in May. Such additions include unit guides and a bank of former AP test questions.
According to McKeough, her AP teachers have had her sign up for access to materials on the College Board website, but haven't begun utilizing them. "They could be helpful—keep that if it helps students," said McKeough.