A year after Jan. 6: Where are the rioters now?
On Jan. 6, 2021, a large group of right-wing extremists stormed the U.S. Capitol during Congress's session to count electoral votes to confirm Joe Biden as the 46th President of the United States. These rioters had been egged on by a speech made earlier in the day by then-President Trump, who had said "if you don't fight like hell, you're not going to have a country anymore." The riots were also organized on rightwing social media platforms such as Parler and Gab, as well as Facebook.
As of December 2021, over 700 people have been charged for involvement in the riots, according to NPR, although the group of rioters that day was significantly larger. These people were armed with traditional guns, stun guns, pepper spray, baseball bats, clubs, and more. 
From news articles to memes making fun of the rioters, there are a number of familiar faces that we've come to associate with the insurrection. There's the man photographed stealing Nancy Pelosi's lectern. The man lounging in Speaker Pelosi's office with his feet on a desk. The man who allegedly planted pipe bombs by the RNC and DNC headquarters. And of course, the famous "QAnon Shaman," clad in a fur hat, horns, and face paint. A year after the Capitol riot, where are they now? And what is the status of the platforms that enabled this behavior?
"Lectern Guy," aka Adam Johnson, Tampa, FL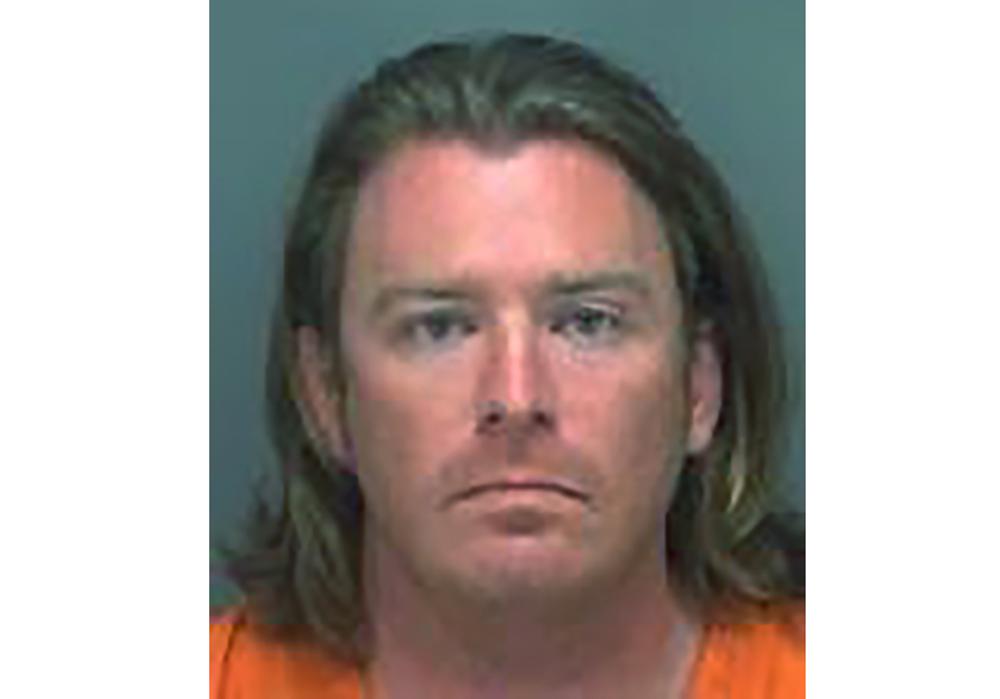 Adam Johnson, 36, is best known for this photo of him waving and holding Nancy Pelosi's lectern, which he had taken during the insurrection. According to the Washington Post, he was charged with entering and remaining in a restricted building or grounds, theft of government property, and violent entry and disorderly conduct on Capitol grounds. In November, he accepted a plea deal in which he pled guilty to the first charge in exchange for the second and third charges to be dropped. His maximum sentence is 1 year in prison and a $100,000 fine. While Johnson hasn't been sentenced yet, both sides have agreed on sentencing guidelines from zero to six months in prison and $500-9,500 in fines. Johnson also plans to write a book on his role in the insurrection– although the plea deal gives the government rights to all profits from the book within its first five years of publication. 
"Bigo," aka Richard Barnett, Gravette, AR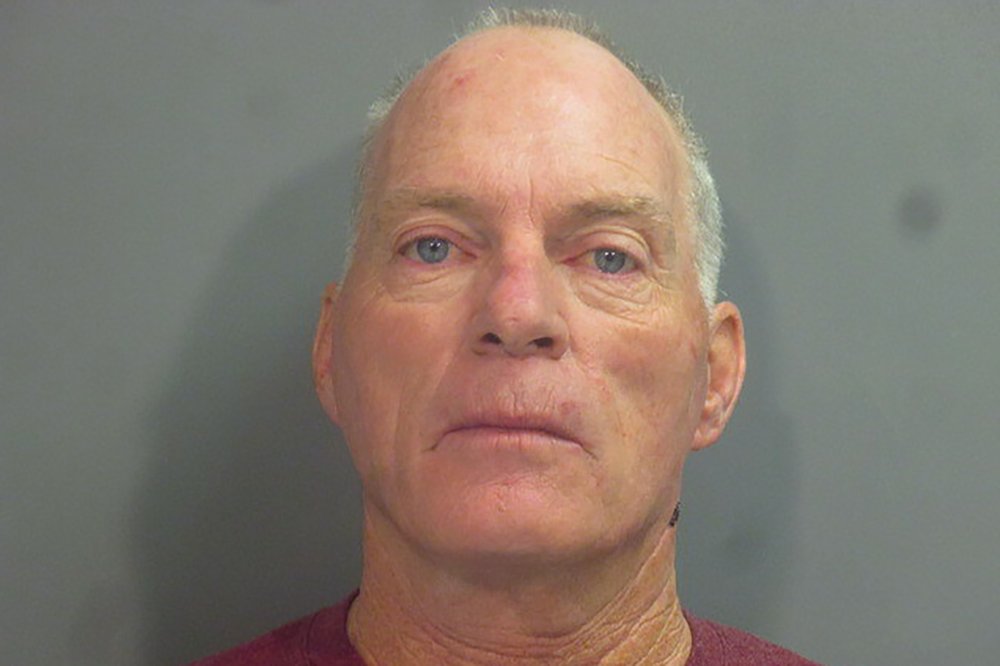 Barnett, 60, was arrested just two days after the riot. He was released from jail in April. He still faces trial for charges of disorderly conduct in a Capitol building, theft of government property, entering and remaining in a restricted building with a deadly or dangerous weapon and disorderly and disruptive conduct in a restrictive building with a deadly or dangerous weapon. Prosecutors want to sentence him for six to seven years, but if he takes a plea deal like Johnson, he could face less time. In order to pay his legal fees, Barnett set up a website and donation page. For donations of $100 or more, Barnett sent autographed photos of him at Pelosi's desk to the donors. 
The pipe bomber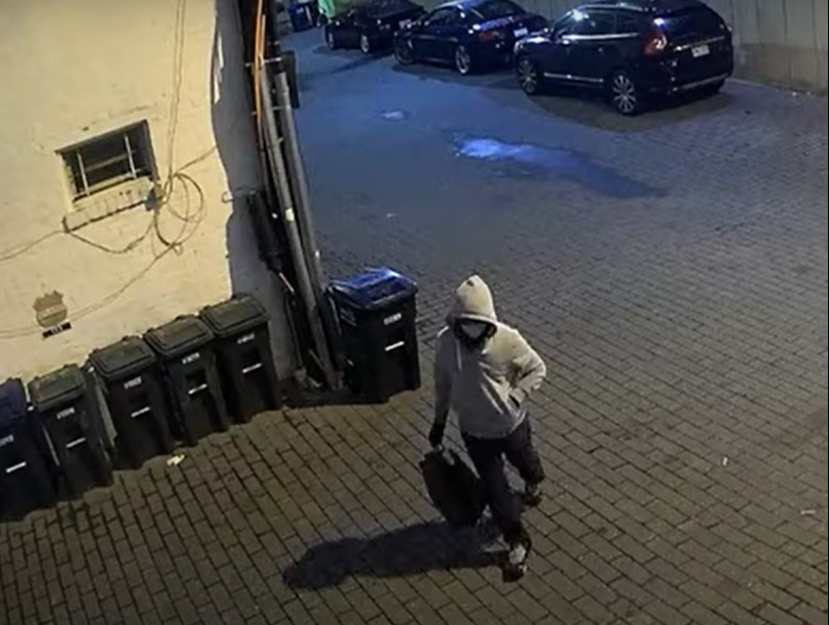 The pipe bomb suspect is still unidentified and has not been captured. In September, the FBI released new footage on their website of the pipe bomber placing the bombs near the RNC and DNC headquarters. Authorities hope  that people will come forward and send in tips if they recognize the suspect. The FBI is offering a $100,000 reward for the identification of the person who placed the bombs.
"The QAnon Shaman," aka Jake Angeli, aka Jacob Chansley, Phoenix, AZ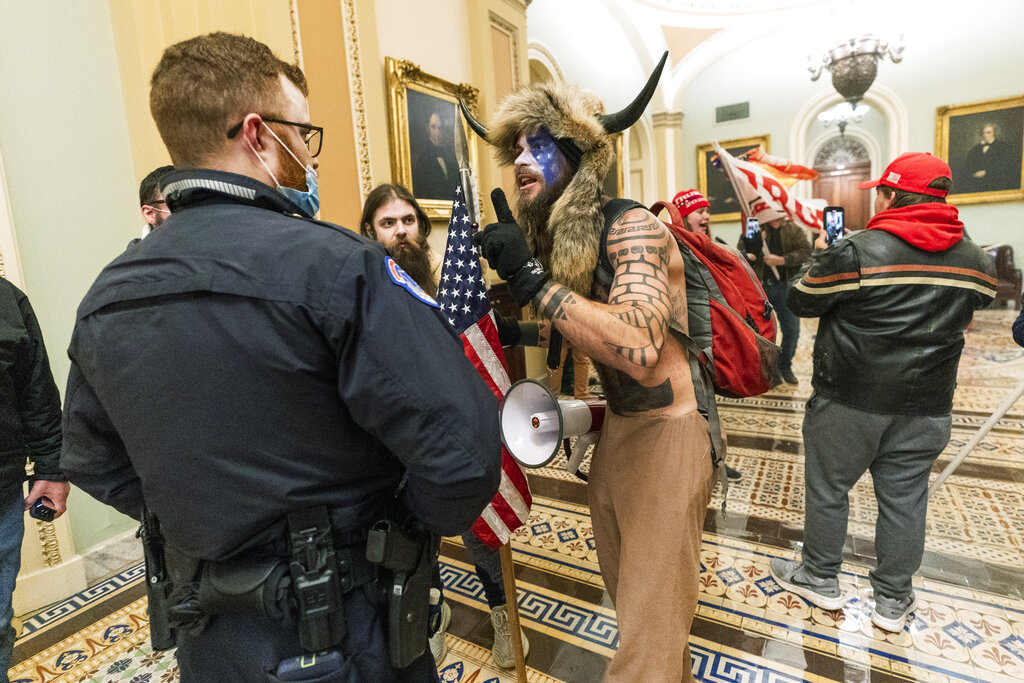 Chansley, 34, is perhaps the best-known figure from the insurrections. Freakishly familiar with his horned fur hat, American flag-colored face paint, and megaphone, the "QAnon Shaman" is certainly… unforgettable. Chansley was one of the first 30 rioters to make it into the Capitol building. After breaking in through scaffolding, he went to the Senate Chamber and posed for photos at the dais, where the Vice President presides over the Senate. He stayed there until he was kicked out, just under an hour from when he had broken into the building. Of all the Capitol rioters, Chansley has received the most press coverage following his Jan. 9 arrest, and unlike some of the other rioters, he has been sentenced. According to the Department of Justice, he pled guilty in September to obstruction of an official proceeding after being in custody since January. In December he was sentenced to 41 months in prison and fined $2,000. After he gets out of prison, he has to spend three years under supervised release. 
Parler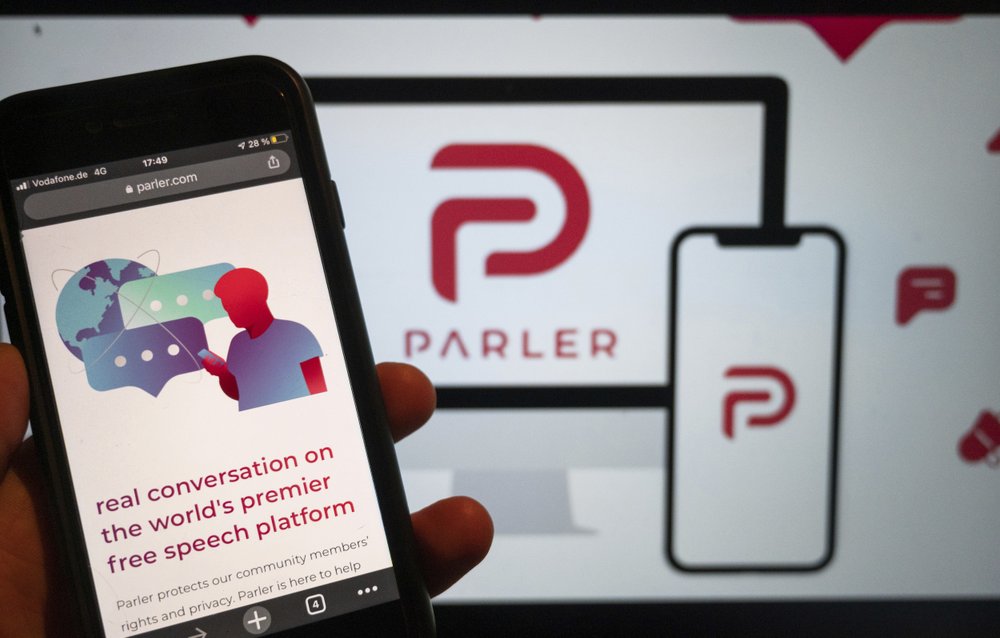 One of the largest platforms used to organize the riots was a social media app called Parler, which was branded as a more conservative alternative to Facebook and Twitter. By the Saturday morning after the insurrection, Parler, which markets itself as "viewpoint-neutral" yet is a conservative stronghold, was the top free app for iPhones in the U.S., according to the New York Times. However, by that evening, Apple, Google, and Amazon had all decided to remove the app. Parler returned to the App Store in April. Amazon and Google have yet to reinstate the app. According to Forbes, Parler's return to the iPhone was weak, with only 32,000 downloads in the first few weeks compared to 870,000 right after the insurrection.