Banning (now former) President Trump on social media is not censorship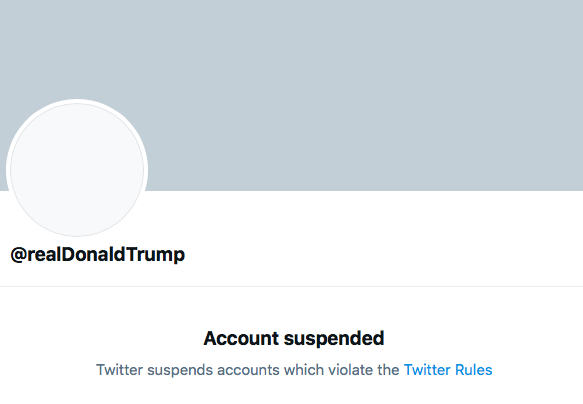 President Donald Trump now sits in the Oval Office, disconnected from his usual way of communicating with Americans: Twitter. The social media site pulled the plug on Trump after  he incited supporters to breach the U.S. Capitol.
Trump incited the violence that led to five people dead in the Capitol. Social media platforms like Twitter and Facebook acted fast to provide consequences to Trump's actions. 
Deplatforming Donald Trump was a necessary step for the safety of American citizens and our democracy. 
 Please note that yanking Trump's Twitter privileges is not a violation of the First Amendment because Twitter and Facebook are private tech conglomerates that have terms that Trump agreed to. Therefore, these companies have the right to take down any content that they believe has violated those terms.
Twitter is a relatively recent platform, and Trump is only the second president to use it. He is also the first to be permanently banned during his term, an extreme move that is justified because of the danger Trump poses to America. 
While many see this as censorship, the reality is, Trump still has a platform. He is just steps away from the White House press room where he can reach Americans in his own words. But then he'd have to answer questions. Instead, Trump insists on hiding behind a screen, where he hasn't had to bear the consequences of his words until recently.
Our first amendment right to freedom of speech is a gift we cherish in the United States. In these times of division, it is vital to use this gift to spread words of unity and not hate or violence.