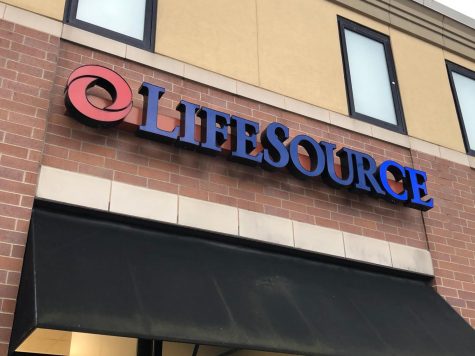 Mattea Carberry, Sports Editor
As many establishments began to shut down across the country, so too did blood drives. This eliminated one of the main ways that blood donations are received and have spurred a need for more donations across the country. Bryan Ramos, who works at Vitalant, formerly known as LifeSource, in Evanston, as donor specialist 3, said that while blood drives have stopped since the onset of COVID-19, he hasn't noticed a decline in donations.  "Because of the coronavirus there are no more blood drives and because there are no more blood drives, we have to fill that void of getting the blood by people coming to the different donor centers," said Ramos. Ramos expressed that there has actually been a rise in donations in the past weeks, at least at his Vitalant location. "The rate has actu...
April 28, 2020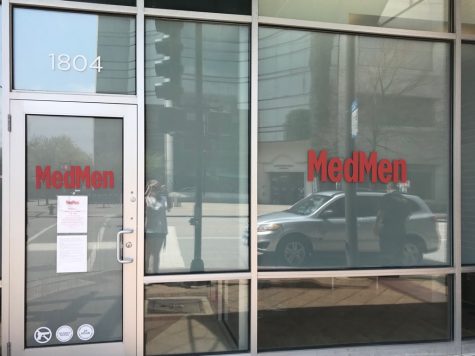 Cleo Pool, Sports Editor
In the midst of the "stay at home" order, many businesses have been forced to close because they were deemed 'nonessential'. Gov. J.B. Pritzker's executive order laid out several categories of businesses that have the option to remain open, including cannabis dispensaries, on the condition that they agreed to follow social distancing and proper sanitary protocol. "For the purposes of this Executive Order, Essential Businesses and Operations means Healthcare and Public Health Operations, Human Services Operations, Essential Governmental Functions, and Essential Infrastructure," said Pritzker. Public health operations include service businesses like pharmacies, dental offices, and "licensed medical cannabis dispensaries and licensed cannabis cultivation centers," MedMe...
April 28, 2020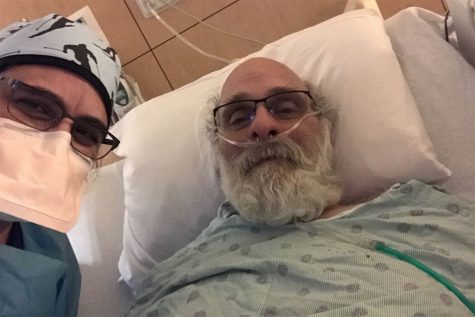 Julia Nagel, Co-Editor in Chief
For 68-year-old New Trier substitute teacher Michael Catania, the road to recovery from COVID-19 has been long and challenging, but also filled with kindness and support.  Catania first began feeling sick on Mar. 11, but it only seemed like a bad cold, so at first he didn't suspect anything out of the ordinary. "I got this cough that would not quit. It came with a rolling headache that got better then worse then better again. There was also a low grade fever," said Catania. After 10 days of feeling sick, Catania called his doctor, who prescribed an albuterol inhaler and recommended that Catania come in for a nebulizer treatment.  "I went in and got the treatment around the second week of March, but I was not tested [for COVID-19]. I took the treatment, got the inhaler and went home to t...
April 28, 2020
Good News from around the NT Community
April 22, 2020

Newspaper company folds after 15 years covering local news
April 21, 2020
Restaurants Providing Takeout
The Noodle
Fuel
Nando's
Lucky Platter
Taco Nano
Depot Nuevo
Dowize
Akai Hana
Pescadero
Torino
Valley Lodge Tavern
Walker Brothers
Marco Roma
Nick's
Maggiano's
Panera
AO Sushi
Minos
Joy Yee (via Postmates)
Ridgeview Restaurant
The Barn
Little Ricky's
Lush
Guildhall Restaurant
Avli
Valor
Frank & Betsie's
Bake HomeMade Pizza
Happ Inn
Hofherr Meat Company
Dunkin Donuts
Marla's Brown Bag Lunch Café
Backlot
Northshore Pizza Company
PNS Noodle Shop
CozyNoodle
Rocky Mountain Chocolate Factory
Stormy's
Sweet Time Café
Tapas Gitana
Koya
A la Carte Grille Inc
Lou Malnati's
Akira Sushi
Thai Inbox
Homer's Ice Cream
Lefty's Pizza Kitchen
The Bottle Shop
Tsing Tao Restaurant
Napolita
The Big Tomato
JP McCarthy's Pizza and Grill
FoodStuffs
Convito Café and Market
Tocco
Stacked and Folded
Prairie Joe's
Little Island
Bonefish Grill
Mirani's
Koi
Endo's
Union Squared
Bonsai Cafe
Pinto Cafe
Aboyer
Old Neighborhood Grill
Kabul House
10Q Chicken
Barnaby's