Illinois maintains legal age of 21 to buy tobacco
Proposed Tobacco 21 legislation could lower smoking rates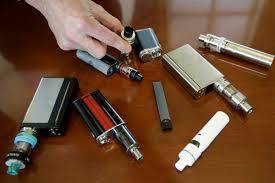 Hang on for a minute...we're trying to find some more stories you might like.
On Nov. 28th, lawmakers failed to override Governor Bruce Rauner's veto of legislation that would raise the statewide minimum age to buy tobacco products to 21.
People in Illinois who are 18-years old are able to purchase cigarettes in many areas of the state. While the current state law calls for a minimum age of 18 for purchasing tobacco, many towns have increased it to 21.
According to the Chicago Tribune, so called "Tobacco 21" laws have already been approved in many towns in Illinois including, "Chicago, Evanston, Oak Park, Naperville, Highland Park, Deerfield, Maywood, Lincolnshire, Vernon Hills, Berwyn, Buffalo Grove, Elk Grove, Mundelein and more recently Wilmette."
During a Nov. 12 press conference, Chicago Department of Public Health Commissioner Dr. Julie Morita believes Chicago has become a national leader in the fight against tobacco and nicotine.
"We banned the sale of flavored tobacco, including menthol near high schools. We banned chewing tobacco from our ballparks and our stadiums. We raised the age of tobacco purchase to 21."
Under the tobacco legislation, it would have been illegal to sell tobacco products, including e-cigarettes to anyone under 21. Retailers who broke the law could have been fined, but now the state as a whole will not penalize those caught possessing tobacco while underage.
While this means more health concerns, many believe that 18 year olds are responsible and mature enough to make their own decisions.
Senior Alex Gjaja said, "We are medically emancipated from our parents and we are able to vote. How is it that at 18 one can help choose the future of the country and can go fight and even potentially die for the country, yet not have a decision about some controlled substances."
According to the Chicago Tribune, Republican state Representative Allen Skillicorn of East Dundee said, "18-year-olds can get credit cards, buy cars and join the military. They should get to make choices, even if smoking is a 'dirty, disgusting habit."
However, Democratic state Sen. Julie Morrison of Deerfield believes the "Tobacco 21" policies will help decrease the vaping and smoking rates. Morrison believes smoking is not something people should take advantage of.
"Smoking is not a right. Smoking is an addiction and a societal burden," said Morrison.
In fact, according to the Institute of Medicine the benefits of Tobacco 21 reduces teen access to tobacco products and makes it less likely for teens to purchase tobacco.
"Tobacco 21 policies could reduce overall smoking by "12% by the time today's teenagers become adults. The biggest declines in tobacco use would be seen among 15-17 year olds (25%) and 18-20 year olds (15%)."
However, while many are hoping for the minimum age to be raised to 21, some students are not sure if it will lower smoking rates.
"Teenagers will still be able to find the products, just as teen drinking still exists. Raising the drinking age to 21 had negative effects on college drinking culture, leading to more binge drinking. I wonder if raising the age to 21 for smoking products will have a similar effect," said Gjaja.
Similarly, senior Maggie Graves agreed, "18 year olds are old enough to understand the consequences. Even if they choose to ignore it, they will eventually realize the cost of doing something so harmful."
Senior Neil Dhote believes that many are at the age where one could make responsible decisions and know the consequences.
"Having a higher minimum age could make people less likely to want to smoke or vape. People who always follow the rules might not want to use them until they get to the right age, which will have a positive impact in high schools and different towns," said Dhote.