School rivalry put aside for greater cause
Varsity lacrosse teams raise money for Misericordia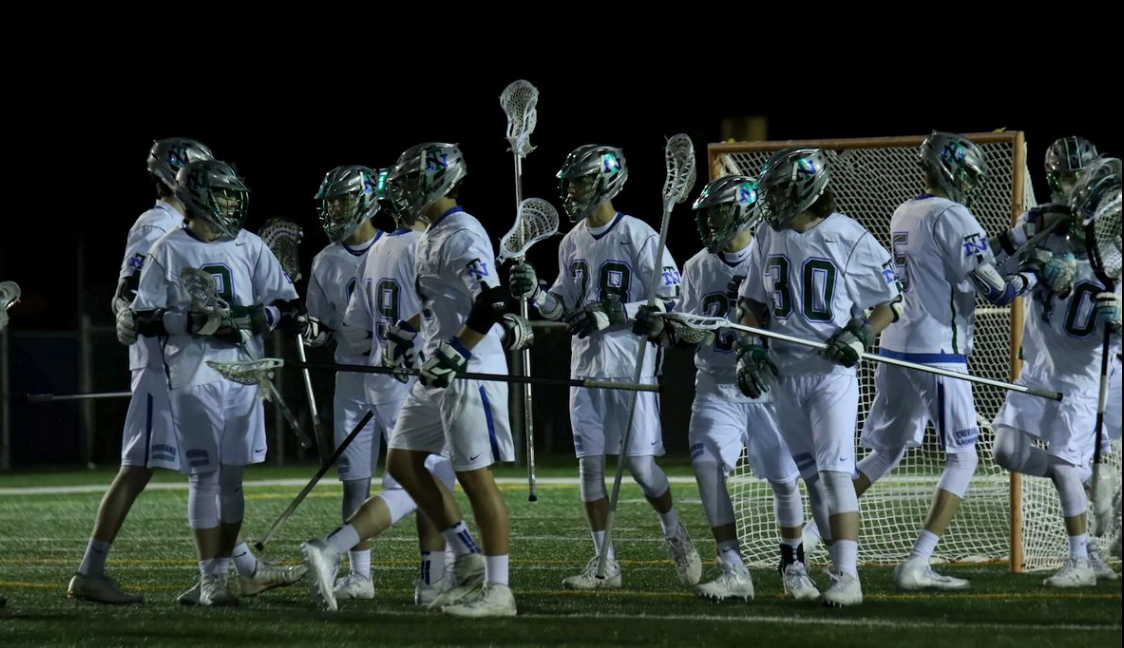 Last Saturday, New Trier played Loyola. While NT lost 7-6, the game was overshadowed by a bigger cause.
At the game, the rivalry was over shadowed by both the New Trier and Loyola lacrosse teams raising money for Misieracordia.
Misieracordia is a non-profit organization that helps adults with developmental disabilities live in a community together. It also helps them get jobs to assimilate them into their communities. The two teams raised a combined $35,356.
"It was an amazing opportunity to raise money for such an important cause. Each player made a Facebook page with a direct link to where you could donate the money," Handwerker said.
Another lacrosse player, Junior Connor Baldwin, added, "To give such a large amount of money to such a worthy cause that helps so many people was an amazing and enriching experience. It really felt like we were bringing a whole community together.
"The best part was that two teams came together to raise money. We may be rivals on the field, but off the field, we worked as one team to raise money for an amazing cause."
Once the game started, New Trier came in strong. Senior John McCain had 4 goals in the game, and Gavin Randle and Nelson Geachter scored.
Junior Blake Handwerker said, "He played awesome. To see John score 4 goals was just really cool. Sadly, we lost, but the game was an awesome one to play in."
Handwerker continued to say, "It was cold and raining that day but when you're playing Loyola none of that matters."
For the year, the team is 12-4 and the team keeps improving on and off the field as the season continues.
"Our record is good and as the season goes along the chemistry of our team keeps improving. On and off the field we are gelling as a team at the perfect time," Baldwin said.
Baldwin continued, "At this point, it just feels like playing with my brothers and not my classmates on the field right now. That just shows how far we've come since the beginning of the season, it truly is a special group that we have."
Handwerker continued "When we work as one unit we are really unstoppable. I know that's a very cliche thing to say but it's really true with this team."
While New Trier maintains a winning record, they have also shined in some high profile out of state game. The team has traveled as far as Detroit and St. Louis for tournaments. The team is also planning on traveling to Indiana over the next couple weeks for a tournament. This year Senior Nelson Geachter leads the team with 33 goals.
"We are hoping to reclaim the state title after we lost last year," said Baldwin. This would continue New Trier's dominance in boys lacrosse over the last 15 years.
"Winning the state title would be an awesome way to send off our seniors and to give us momentum heading into next year," Handwerker said.